Exciting Ecology week at the SIBECOL meeting!
Martes 5 Febrero 2019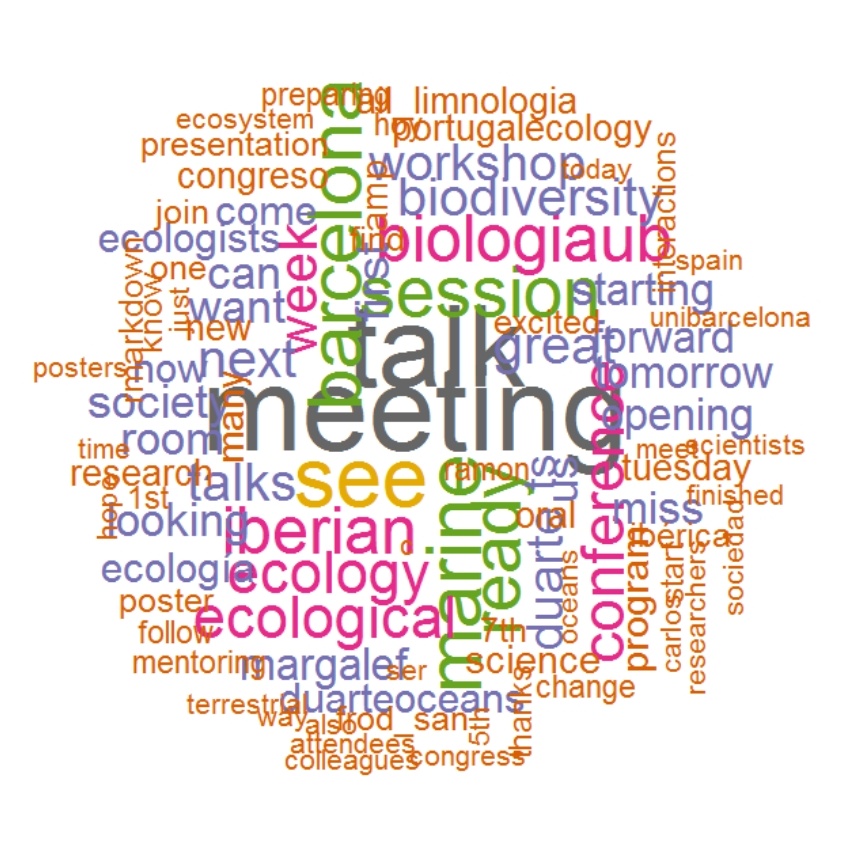 After two days of ecological science at full speed, we are reaching the equator of the conference. Stimulating talks, workshops and posters have been discussed during these days and the best of the conference is yet to come!
The authorities attending to the conference, Francisco Lloret (president of the Asociación Española de Ecología Terrestre-AEET), Cristina Máguas (president of the European Ecological Federation), Sonia Castañeda (president of the Fundación Biodiversidad), Joandomènec Ros (president of the Institut d'Estudis Catalans-IEC), Célia Marrasé (president of SlBECOL) and Joan Elias (Rector of the Universitat de Barcelona) agreed that we are living an historical moment, since it is the first time that Spain and Portugal are joining forces to create the most complete society of ecologists: From rivers to the ocean, from soils to satellites, and from marine microbes to invasive land species; all reunited in Barcelona.
Not only ecologists, but also representatives of companies, scientific journals, members of different governments and NGOs are attending the first Sibecol meeting, reinforcing the idea that a close relationship among science and society is crucial in times of global ecological crisis and climate change.
Also, attendants have been actively participating in social media, mostly Twitter, which reflects the willingness and enthusiasm to communicate science out of the scientific world by Sibecol's members.
Follow the meeting on
Twitter
or
Facebook
!